2024 Fall Retreat
2024 Fall Retreat: Topic Announced Soon!
Sept 20 - Sept 21
Location
Silver Heights Camp
501 Camp Ave.
New Albany IN, 47150
Schedule
Note: this is NOT an overnight retreat. We'll all sleep in our own beds on Friday night.
Friday, September 21
6:00pm - Potluck dinner with "main meat" provided.
6:30pm - Childcare opens
7:00pm - Session #1
9:00pm - Optional fellowship trip to Sergio's World Beers
Saturday, September 22
8:15am - Childcare opens
8:30am - Gather and welcome
9:00am - Session #2
10:00am - Small group discussions/Break
11:00am - Session #3
12:00pm - Catered Boxed Lunch
1:00pm - Session #4
2:00pm - Retreat ends
Saturday afternoon: Optional fellowship trip to Huber's Farm
Cost
Adults: $50 for one person or $90 per couple.
Children: $15 each.
For financial assistance, or for a discounted rate for partial attendance, please contact Pastor Nick.
2024 Fall Retreat speaker: Jady Koch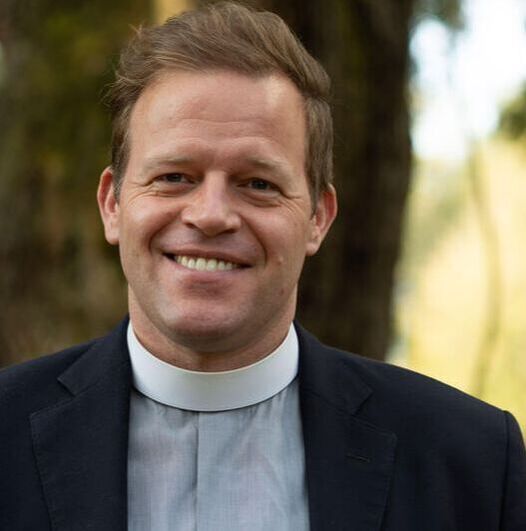 The Rev. Dr. John D. Koch is a graduate of Washington & Lee University (2000) and Trinity School for Ministry (2007). Rev. Jady earned his Doctorate in Systematic Theology at the University of Humboldt in Berlin, Germany in 2014. In addition to various articles and lectures, he's the author of The Distinction Between Law and Gospel as the Basis and Boundary of Theological Reflection, which was published in 2016 (Mohr/Siebeck), and which explores the interrelationship between the doctrine of justification by faith alone and the preaching and teaching ministry of the church. Jady is Rector of St. Luke's Anglican Church on Hilton Head Island. He and his wife, Liza, have five children (Tucker, John, Carrington, Garland and Davis) and about a thousand house plants.